Hi Kids!
4/8/15
What's up everybody!?  It's been quite awhile since we've had a chance to update the site.  Don't worry though, we are still here for you!  Actually, we are working hard to line up a whole bunch of new shows in the upcoming months.  In fact, we'll be in Florida 
this Friday
 at Terra Fermata.  If you're in the hood, drop on by and party with us.  Anyway, stay tuned here or on Facebook for more show details.  Peace.
---
Hi Kids!
6/2/12
What's good errrbody?!

Hope you all enjoyed your Memorial Day festivities! We had two great Ill Communication shows in the Atlanta area, and we're gearing up some more Wrong Way AND Ill Communication dates for the summer! Two big ones we have coming up are below!

We have this one with WRONG WAY on FRIDAY, JUNE 29th at 37 Main! Be sure to check it!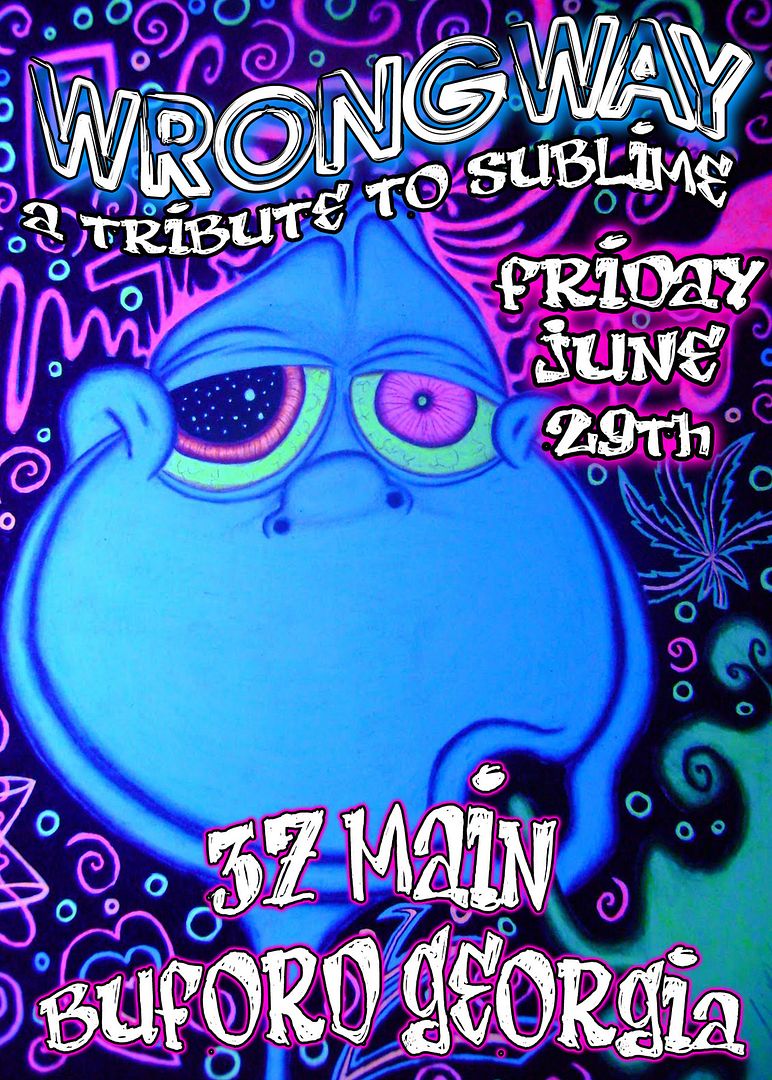 We also have this killer Ill Communication (Beastie Boys tribute), coming to WILD BILLS in Duluth, Georgia on SATURDAY, JUNE 30TH


Be sure to keep checking our site and Facebook for more info and new dates! And, if you want us to hit your town, Let us know and help spread the word! See you all soon and thanks for the continued love!
Wrong Way and Ill Communication



---
JUST BLAZE!
4/2/12
Ladies and Gents..... It's that time of year again!

We're headed back to the Peachtree Tavern again this year to celebrate 420! Yeah, yall know what's up with that!

Gonna be a great night of music and smoke with your boys Wrong Way AND Ill Communication the Beastie Boys tribute!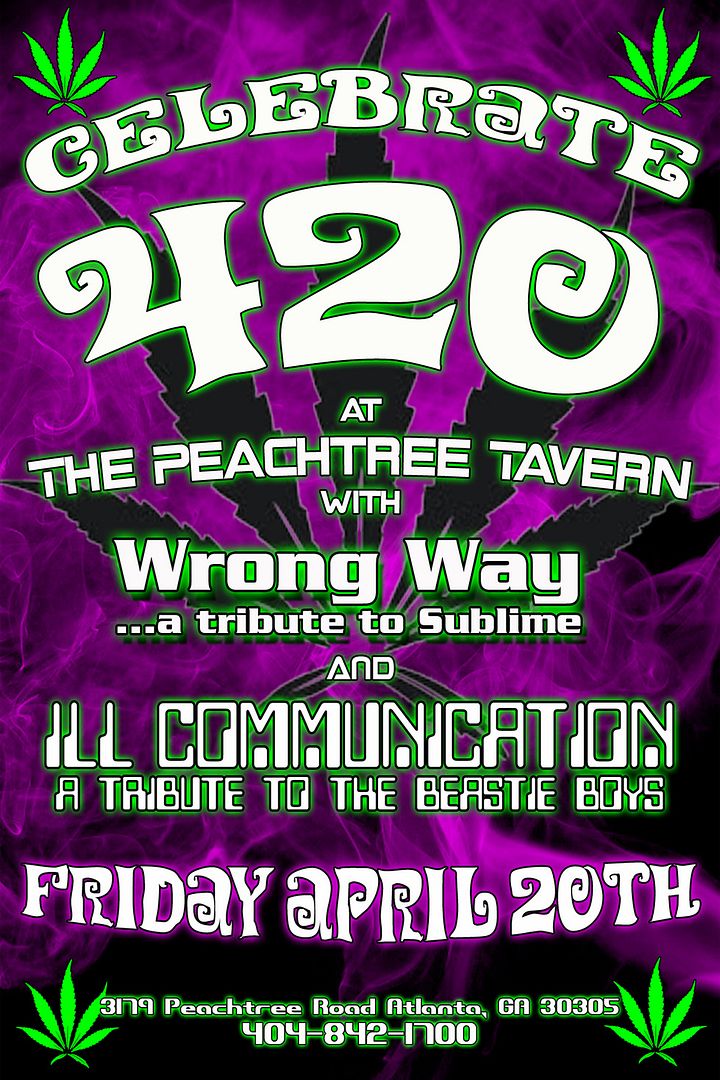 We hope all you smokers AND non-smokers come out and rip it up properly at the Peachtree Tavern! Better yet.... Have you heard of the Bob Marley movie coming out on 420? Yeah son! In Theaters! SO why not make a day of it! Hit the Bob Marley movie, then roll out and roll up with us at the PTT!

We keep on adding dates, so come back often and check the calendar, our facebook pages, etc. We'd hate you miss a show in your town! Don't forget, if you don't see your city, tell your local music spot you want us to come thru! Sure gas is outrageous these days, but it's worth every penny to come out and play for our fans and friends! Hope to see you guys soon!
Wrong Way and Ill Communication



---
Surprise Surprise Surprise!
2/22/12
Betcha been wondering where we've been hiding...

We took it a little light towards the end of the year only doing a few shows and obviously doing a little family time over the holidays. We have a few things going on that you all should get in the know about as we begin our touring full steam again.

If you've seen us recently, you may have noticed there are a few new faces up on stage. Anthony decided to pursue his own project. His heart has always been into having his own band and writing, and we wish him well.
SO, we now have our new front man Dennis in the mix bringing his incredible voice and style to the Wrong Way Camp and we are stoked! ALSO, make some noise for our new guitarist Corey who recently joined the band as well and is bringing his amazing talent which also is beyond exciting for us. We've already ripped a few shows with them and 2012 is going to be SICK!

We've been adding quite a few dates with both Wrong Way and Ill Communication, so please keep checking the calendar for updates. If you don't see your city, let us know! Spread the love and let your local venues know you want us in YOUR town! Looking forward to seeing everyone, it's been a minute fo' sho'! As always, thanks for the love!
Wrong Way and Ill Communication



---
DAMN! Back to School Already!?!?
8/25/11
Wow. Where did the summer go!?

Whatever the case, it was a good one!
We had some great shows and toured around non-stop! We worked it no doubt! It was a very exciting summer to say the least as we ran three projects full blast! WRONG WAY, THE RIGHT WAY TRIO, and our latest project ILL COMMUNICATION... a tribute to the Beastie Boys! Man, it has been ridiculous! We've gotten massive response for Ill Comm. and if you didn't catch them this summer, you guys need to hit up the BEER AND WHISKEY FEST next weekend Sept. 4th at the Park Tavern by Piedmont Park in Atlanta, and ch ch ch ch check , check em' out, for yourselves!

We still have some dates lined up, but still have some in the works also, so please check the calendar! We're always adding dates!
Other than that! Let's get ready for some FOOTBALL! College ball is bustin' loose! GO DAWGS!!!! (well, our publicist, the oddball, pulls for the Gamecocks) SC is his home state, so we ain't mad at him! BUT whoever your team is, GET YOUR TAILGATE ON! catch the games, grill out and chill out, throw some cornhole, and catch some of our shows afterwards!!!! Or HELL! Have us play YOUR tailgate party!!! THAT sounds like a plan! Set it up!

Thanks again for everything people! Y'all rock like none other, and we say that with love and respect!!! See you crazy mofos SOON!
Wrong Way



---